When the mercury really drops for the first time something apparently drives the specks absolutely nuts. Gulf Coast Game Fish had the pleasure of getting out with the guys of Team DOAUglyWood. If you fish any of the AFCA events or frequent the AFCA forum you are familiar with these guys. They know how to catch fish.
Me and Ugly Stik hit the water about 7:30 am. It wasn't very long before healthy trout were crushing Ugly Stik's topwater. We had promised a friend a few fish, and after tossing a few in the box fairly quickly, we turned up the heat.
Game Fish got a quick double: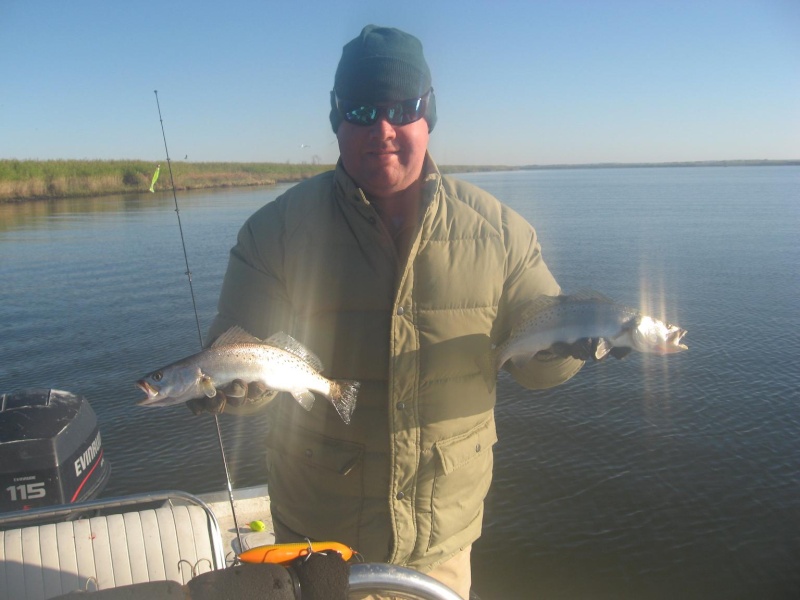 Ugly Stik quickly responded with a 21 incher: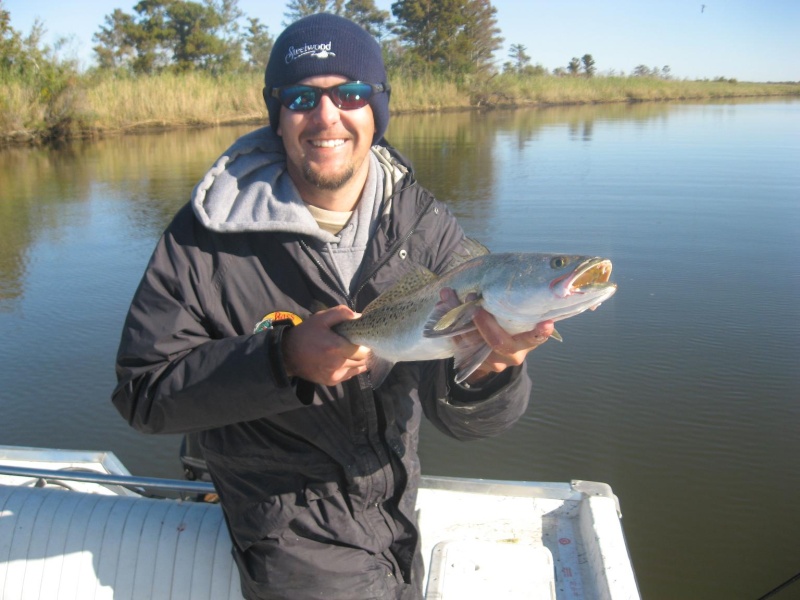 Not that we were getting tired of catching specks, we were having a blast, but we wanted to find a redfish, BAM!, a 6lb plus slot fish: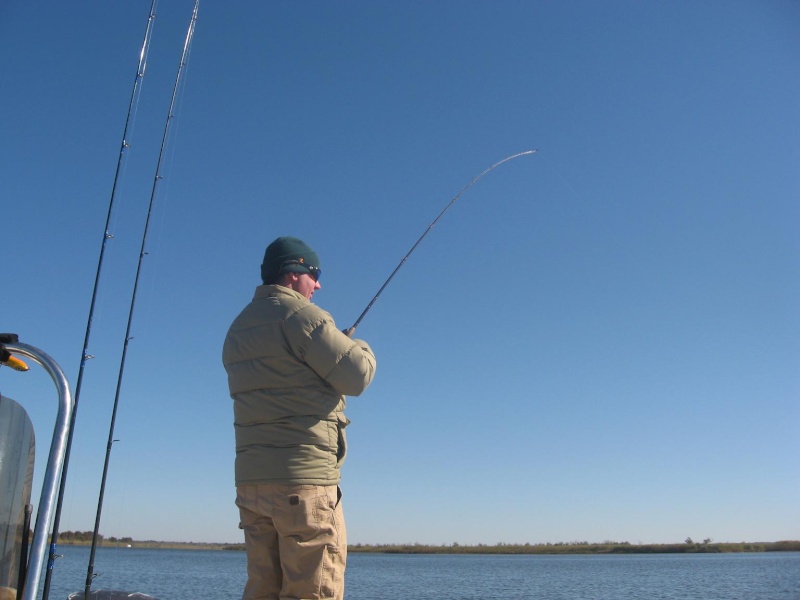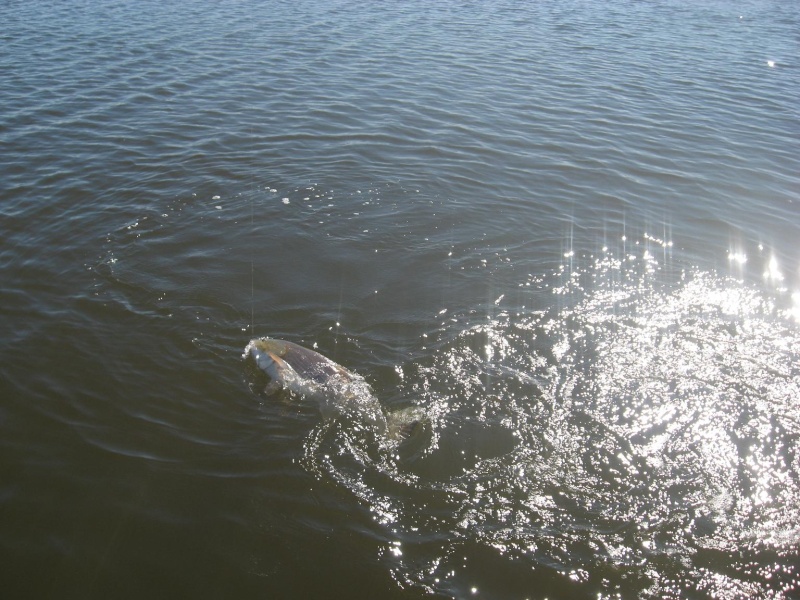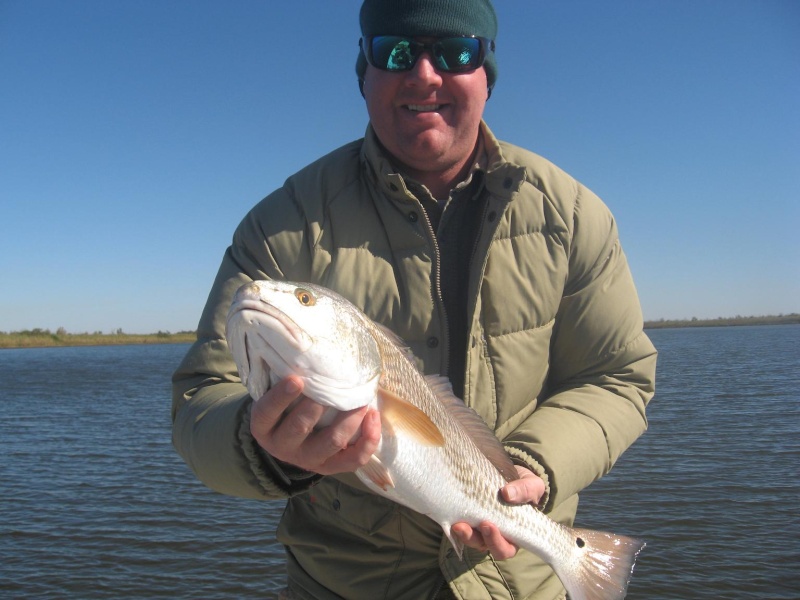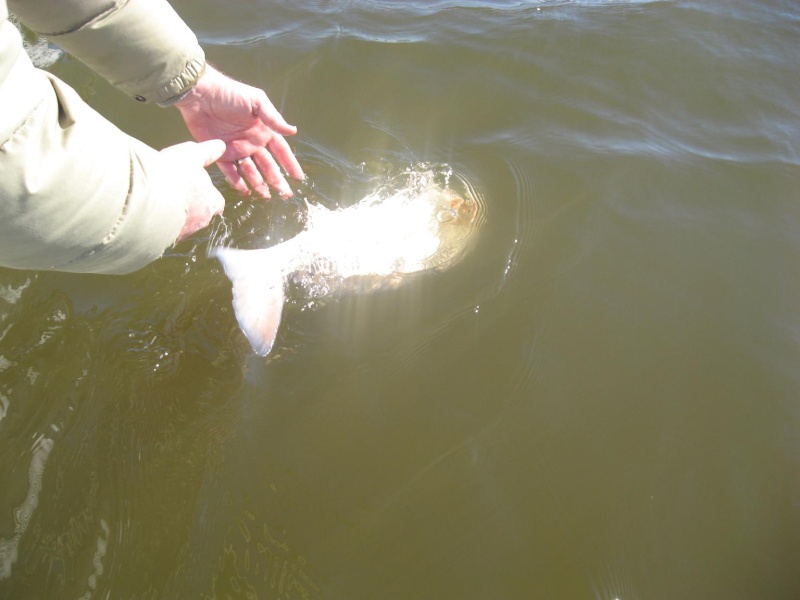 Very soon after, four rods bowed up and Game Fish and Ugly Stik pulled off the four-fer, the elusive double-double: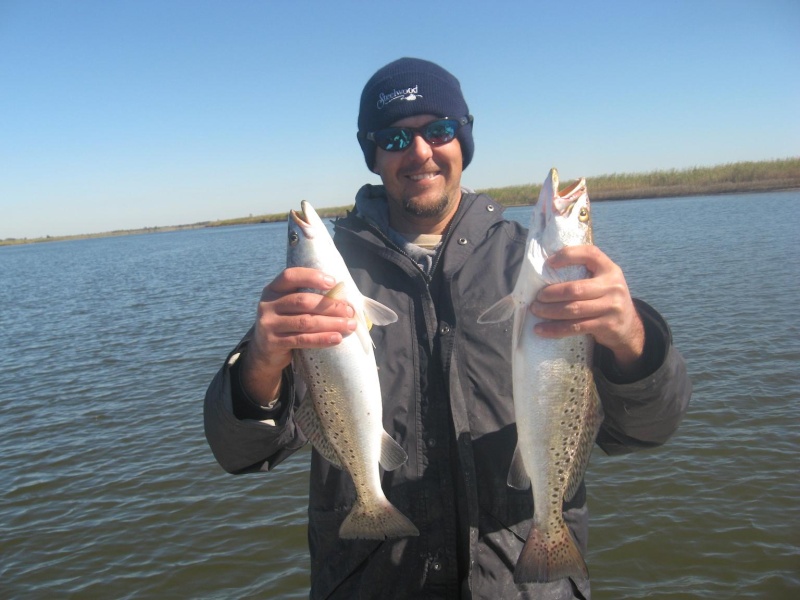 Back to the drink for the next trip (great shot by Ugly Stik, one fish took off immediately, the other stalled and then swam away):
At this point, Hollywood calls us from the ramp for a pick-up, and with him on board and back to the trout lands, Ugly Stik lands another nice fish:
Hollywood found this greedy fish with 5 shrimp in its mouth:
To really round things off, Ugly Stik hauled in a nice little green trout:
Ugly Stik did catch a 5lb plus fish, but we didn't get the pic, we did get him with this 4lb plus:
Then we really got into 'em. As five boats watched and caught very few fish the three of us put on a display that made grown men question their own abilities. At one point we could hear one boat ask another "What are those boys using?" the reply "I don't know but they catch em every time they throw it!" If anyone who was there is reading this, yes we probably showed our a$$ a little, but we couldn't contain our excitement. Unfortunately we had no time to capture any photos during this fury, as hooks and specks were flying everywhere, but a conservative estimate during this run was 35-40 fish (we all caught at least a dozen) in a little under a half hour.
After sending a pic to DOA via cell phone, he succumbed to temptation and we picked him up a the ramp and he and Ugly Stik doubled up (DOA did catch some bigger fish):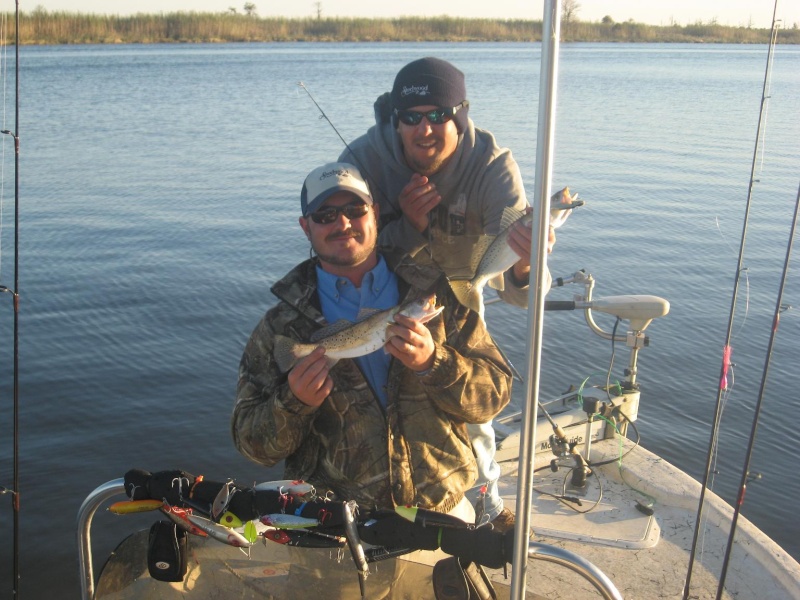 We fished until sunset and headed to the ramp. We guesstimated our catch count easily over the century mark, probably around 120. Best day fishing of my life. Thanks to Ugly Stik for the boat and the pizza, thanks to Hollywood and DOA for the company, and thanks to all the fishermen out there practicing conservative fishing habits which make days like these possible. Out of all the fish we caught, I think we kept six specks for our friend (two of which were kept only because of injury) and three or four white trout. And to the red boat that returned to the water after unloading his limit at the ramp, Karma's a bee-atch!
Peace Out!


gulfcoastgamefish

Captain




Posts

: 115


Join date

: 2008-05-30



You guys had a blast fo sho. Hate i missed most of the day but it sure was fun for the couple of hours I was out there.


We are going to have to hit Shelby sometime Gulf Coast Game Fish!!!!!!

DOA

Spinnerbait




Posts

: 33


Join date

: 2008-06-03


Age

: 40


Location

: somewhere you don't want me



I had an awsome time glad you were able to go get on some fine fall fishing.


Ugly Stick

Jig Head




Posts

: 17


Join date

: 2008-06-03



definetly enjoyed it guys been awhile since I really layed the smackdown on some fish,could not ask for better company. I'm tha B in tha BBB.

hollywood

Hook




Posts

: 4


Join date

: 2008-10-31





Similar topics
---
Permissions in this forum:
You
cannot
reply to topics in this forum